Lighting for Autobody Shops and Paint Spray Booths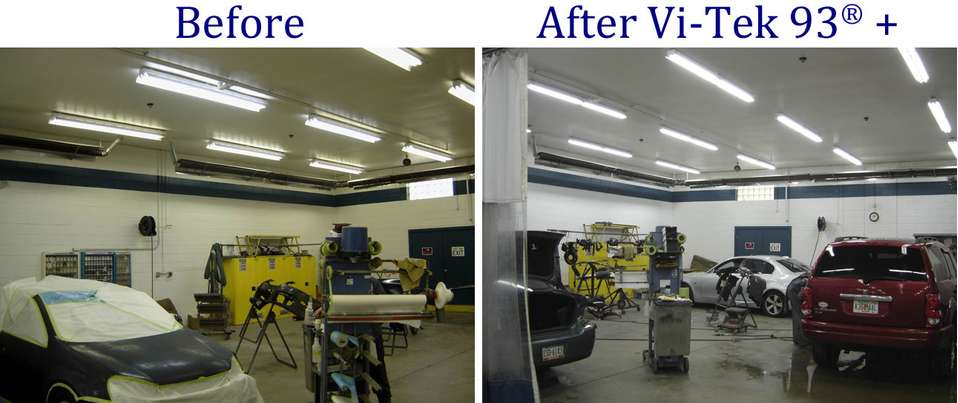 Vi-Tek 93® Plus Lights
Available in LED and Fluorescent
The right light is as important to a quality automobile paint job as is the right type of paint, or the proper application technique. If the lighting in your auto body shop is wrong, the paint color will be wrong too.
Natural outdoor light has long been considered the best light for this critical color matching task. At 6700K and with a high CRI of 93, the H&H full spectrum Vi-Tek 93 Plus effectively simulates that light. That's why automobile manufacturers and auto body shops choose Vi-Tek 93 Plus lights for use in their spray booths and paint mixing areas.
Replacing standard fluorescent tubes with full spectrum, high color rendering auto body work lights is the single most important improvement you can make to your spray painting operation. Though fairly inexpensive, the benefits are many. They include:
Better color matches
Less re-mixing
Less waste
Fewer do-overs
More satisfied customers
Greater profits
Because a perfect color match everytime is critical to your business, be sure to use H&H Vi-Tek 93 Plus in your spray booths and paint mixing areas.