Beauty Salon Lights
We can help you make your customers look their very best!
At H&H Industries, we make lighting for salons that show hair colors as they really are. Brilliant blondes, radiant reds, ravishing brunettes- they all show up naturally and beautifully under Vi-Tek 93 Plus full spectrum lights. Plus Vi-Tek 93 blends beautifully with window light for perfect color uniformity throughout the salon.
Bring a bright and cheery atmosphere into your salon. It has long been known that full spectrum natural outdoor light is the best light to see and work under. Our Vi-Tek 93 Plus provides the closest simulation of natural daylight available in a fluorescent or LED. At 6700K and with a CRI of 93, Vi-Tek 93 Plus brightens the work area with a crisp white light that not only renders all colors accurately but helps your staff feel better and work better- with greater eye comfort and less fatigue.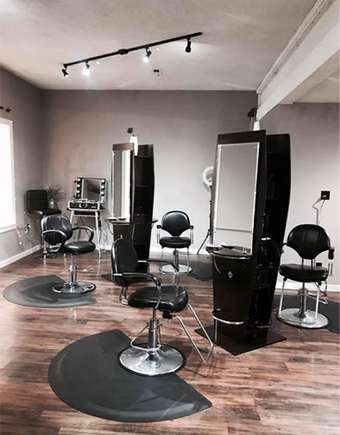 4ft T8 Upgrades

If you are looking at your existing lighting, and your lamp etch reads F32T8 735 or 835 or F32T8 741 or 841, use HH9360 (LED) or HH9312 (Fluorescent) to provide the highest quality efficient lighting.
4ft T12 Upgrades

If your lamp etch reads F40T12 or F34T12 cool white, use HH9314 for brighter white lighting, or HH3006 or HH3006/LEDD2 for more efficient, brighter lighting.
LED T8 Retrofit

HH3006/LEDD2 - Reduce-A-Watt
Over 80% Energy Savings
7 Year Warranty
T8 Retrofit
HH3006 - Reduce-A-Watt
Over 50% Energy Savings
5 Year Warranty
4ft T5 Upgrades

If your lamp reads F54T5HO/835, 841, or 850, use HH9319 for high quality lighting.
Fluorescent

HH9319
40,000 Hours
40 Month Warranty