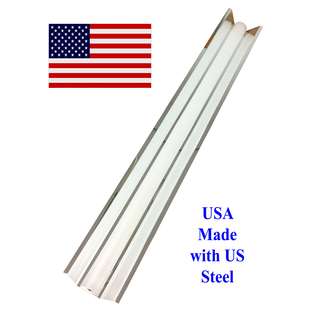 LED Workbench Fixture
HH3103/LED
HH3103/LED is an incredible 4 foot workbench fixture that is also great as an aisle lighter.
Our Vi-Tek 93 Plus lamps are the best natural daylight, full-spectrum fluorescents lamps on the market – and the specialized, multi-faceted reflectors in this fixture ensure that increased, improved, high-quality light output shines brightly and evenly, with no shadows or hot spots. It's like having a window with perfect daylight directly over head, and always on!
For smaller areas where excellent, true, and shadow-free lighting is needed, these lights are the best available on the market. Some applications include:
Hobbies that involve sewing, quilting, wood working, or other detailed work.
Dental Labs use this product as a task lamp for detail and color-matching work.
Retail Shops display windows to showcase products in their best light, and draw shoppers' attention.
Automotive repair shops technician's bench, for detail work and for preparing parts to be installed on vehicles.
See below for more specs and details. Have a question? We're here to help! Let's chat!
Product Description
Ideal for narrow aisles and warehouse spaces. Utilizes Osram PrevaLED boards and Optotronic drivers. Optional motion control and step dimming available. Superior heat dissipation for cool running operation.
Specifications
Watts: 44
Kelvin: 6700
Mounting: Fixture is designed for chain or gripple installations.
Reflectors: Computer designed reflectors for high-bay applications. Consult factory for reflector options.
Construction: The solid body provides added rigidity. The socket bars are securely bolted to the fixture body. The reflector attaches with quarter-turn fasteners. No tools are required for reflector installation and removal.
Optical: Proprietary 95% enhanced aluminum reflector design fully optimized using computer analysis and manufactured using state of the art cnc equipment.
Housing: 20ga. (0.032") pre-painted steel die formed with sufficient knockouts for mounting and electrical supply.
Finish: All cold rolled steel parts are painted with a smooth, glossy, highly reflective white paint.
Warranty: 7 years.
Origin: USA made with US steel.
Spec Sheet: HH3103 LED.pdf