Natural Daylight Office Lighting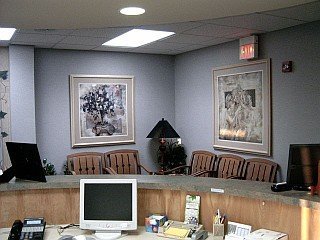 Vi-Tek 93® Plus can brighten your office as no other fluorescent lamp can because it simulates the invigorating quality of natural outdoor light. It helps create a stimulating, atmosphere that can improve efficiency, morale and productivity. It practically brings the outdoors…indoors.
People like working under Vi-Tek 93® Plus, perceiving it to be significantly more pleasant, cheerful, natural and stimulating than ordinary fluorescents. What's more, they report feeling less fatigued under Vi-Tek 93® Plus, with greater eye comfort due to reduced glare on the task at hand.
Whether you own or manage a business, it pays to see that your staff benefits from the daylight quality of Vi-Tek 93® Plus.
Our Vi-Tek 93® Plus T8 lamp (HH9312) is designed for a long burning life of 50,000 hours and is covered by a5 year free replacement warranty. Your business benefits from fewer burnouts and reduced maintenance costs.