2 Pack

4.5 Watts

500 Lumens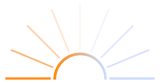 2700K
(Warm White)

80 CRI

Damp Locations

Dimmable

320° Beam

Candelabra Base

120V AC

5 Year Warranty
Product Description
These energy-saving, decorative filament LED bulbs will enhance the ambiance of all your lighting fixtures. Using the latest in LED technology, these long-lasting bulbs have the look and feel of incandescent flame tip bulbs, with exceptionally even light distribution. The clear finish makes them ideal for use in open-design fixtures. These CA11 flame tip LED bulbs produce beautiful illumination, and add a unique touch to vintage style fixtures, chandeliers, sconces and outdoor fixtures.
Product Features
Fully Dimmable
Turns on instantly and lasts longer than conventional lighting.
Energy-efficient
ENERGY STAR LED reduces energy costs up to 93 percent compared to a 60-watt incandescent.
Quality Components
Quality components ensure optimum lumen output over lifetime of the bulb.
Environmentally Friendly
Free of harmful mercury, this LED bulb is an environmentally-friendly choice.
Cooler Operating Temperature
LED operates at a cooler temperature than incandescent or halogen light sources.
Rated For Indoor/Outdoor Use
The LED is suitable for damp locations and can be used in totally enclosed fixtures. Suitable for wet locations when used in an outdoor rated fixture.
Recommended Uses
Use as an energy-efficient replacement in candelabra base flame tip light bulb applications
Chandeliers
Sconces
Outdoor fixtures
Post lanterns
Energy Savings
The CA11 LED only uses 4.5 watts.
| | | |
| --- | --- | --- |
| Replace | Watts | Savings |
| Incandescent | 60 Watts | 55.5 Watts |
Specifications
Lamp Type
Decorative Lamp
Lamp Shape
CA11
Lamp Code
4.5CA11/FilamentLED/DIM/CL/CB/27 2CD
Lamp Base
Candelabra (E12)
Finish
Clear
Housing Material
Glass
Watts
4.5W
Equivalent
60W Incandescent
Lumens
500
Efficacy
111 lm/W
Color Temp
2700K
(Warm White)
Color Accuracy
80 CRI
Beam Angle
320 Degrees
Length
4.37"
Voltage
120V AC
Average Rated Hours
15,000 hours
Number of LED Modules
4
Dimmable
Yes
Approved Damp
Yes
Enclosed Fixture Rated
Yes
Energy Star Approved
Yes
CUL Listed
Yes
RoHS Compliant
Yes
Warranty
5 Years
Suggested Dimmers
Adorne ADWR703HW4

---

AH SDM/600/WHTTE

---

Almond LUXDM600-12

---

Cooper SAL06P-W-K

---

CTL DM600-12-3/LED/WH

---

Legrand HCL453PTC

---

Leviton 603-6631-A
Leviton 6631-A
Leviton 6631-LA
Leviton 6681
Leviton 6684
Leviton IPE04-1LZ 400VA
Leviton IPI06-1LZ
Leviton LIGHT ALMOND NO.6672
Leviton NO.6683
Leviton WHITE NO.6631

---

Lutron AYCL-153PH
Lutron AYCL-153P-WH
Lutron CT-103P-WH
Lutron CTCL-153P-WH
Lutron D-600RH-DK
Lutron D-600R-IV
Lutron D-600R-WH
Lutron DV-600PH-WH
Lutron DV-600P-WH
Lutron DV-603PH-WH
Lutron DV-603PR
Lutron DVCL-153PH
Lutron DVCL-153P-WH-3
Lutron DVCL-253PH
Lutron DVW-600PH-WH
Lutron DVWCL-153PH-WHC
Lutron LECL-153PH-WH
Lutron MACL-153MH-WH
Lutron MACL-153MLH-WH
Lutron MACL-153M-WH
Lutron MAW-600H-AL
Lutron MSCL-OP153MH-WH
Lutron S-10PH 1000W
Lutron S-600
Lutron S-600-AL
Lutron S-600H-WH
Lutron S-600-IV
Lutron S-600PR-WH
Lutron S-600P-WH
Lutron S-603PGH-WH
Lutron S-603PH-WH
Lutron SCL-153PH-WH
Lutron TG-600PH-WH
Lutron TG-600PNLH-WH
Lutron TG603PGH-WH
Lutron TGCL-153PH-WH

---

Maxxima MEW-DM600
Spec Sheet: 5066100 Spec Sheet